Let's Adrenalize Your Mindset
And help you live more decisively
Book Tom to speak at your next conference or event to catalyze a healthy perspective shift in your audience. Tom Marino brings refreshing insight to overcoming burnout at work and in relationships through the power of our choices and adrenalizing our lives.
Tom assists healthcare professionals to unmask their true selves, identify their self needs, and develop antibodies to avoid burnout and create sustainable balance.
Stop the Spread of Burnout, Get Emotionally Vaccinated!
In this Keynote speech, the audience will be taken on a journey to conquer burnout for good. They will discover how to overcome the battle between selfishness and selflessness, and how to identify their true self and address their self-care needs. Tom provides the required tools to weaken burnout and stress viruses that impair our ability to sustain our physical health or healthy relationships. The audience will learn how to create antibodies to build stress and burnout immunity – for life! The vaccine is perfected by recognizing the choices we have in creating a life of harmony.
Unmasking the True Self (Workshop)
During this innovative workshop, participants walk through the steps to uncover the most authentic version of themselves. Utilizing self-exploration tools, participants will diagnose their fears while learning how to harmonize them into positive strengths. Key components include understanding their core values, current beliefs, and goals.
Tom helps them to explore ways in which our self-sabotaging behaviors interrupt progress. Through these activities, participants will enhance self-awareness and take on new perspectives in shaping their path forward in living a more authentic life. With this renewed mindset, participants will be able to recognize the blocks and obstacles in their way more readily and make choices that will lead to better outcomes. This newfound freedom will open new opportunities and reduce daily stress.
Winning the 'Self…' Battle (Workshop)
In this powerful workshop, participants explore their selfless ways, and selfishness, along with how to recognize and honor their need for self-care. Their personal prescription for implementing regular self-care as a remedy to overcoming burnout and daily struggles are written. Participants will leave feeling free, empowered, and secure in their path forward, having learned practical skills to implement boundaries that will ensure their needs are met.
The implementation of better boundaries and positive self-language will continually develop the vaccine to combat burnout and stress. Through vision exercises of their future selves, participants will have the opportunity to see their future and create how they will live when they have won the 'self…' battle.
The inspiration for Tom's keynote and workshops stemmed from the challenges we saw healthcare workers face during the COVID-19 Pandemic. Through his powerful keynote and workshops, he helps healthcare workers to combat overwhelming burnout so they can live life feeling balanced and in harmony in these tough times.
As a former Physician Assistant, Tom understands the challenges and stress that clinicians face in an ordinary time. However, the rates of burnout have vastly increased as a result of the pandemic. His hope is that through the strategies and perspectives he shares on burnout, he will help healthcare professionals, and others, to unmask their true self, identify and express their needs, and develop the antibodies to combat the virus known as burnout. Inquire about Tom's availability to book him for your next conference or organization.
About Tom Marino
Tom Marino is a highly respected thought-leader, success strategist, speaker, and author. After a period of deep personal transformation, Tom founded Monarch Life Coaching, LLC to help high-achievers navigate seasons of transition by recognizing the power of their choices. He specializes in working with small business owners, entrepreneurs, and executives, providing powerful strategies to help them overcome burnout so they can thrive in their relationships and live adrenalized. Tom also works with young professionals to help them navigate their personal lives or times of transition whilst balancing their career ambitions.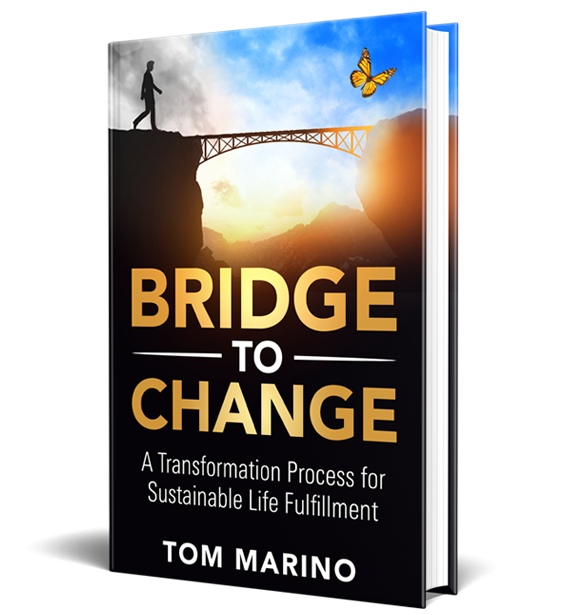 Bridge To Change E-book
Bridge to Change takes you on a transformational journey to sustainable life changes with a proven method for life fulfillment.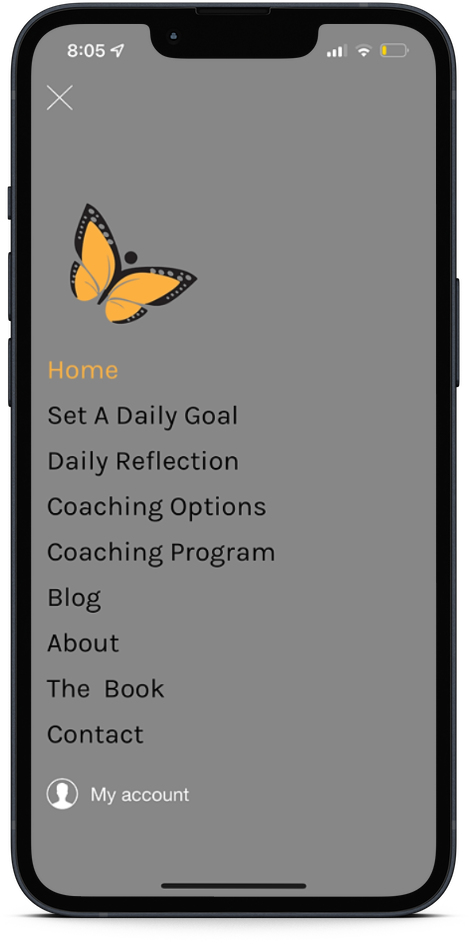 Bridge To Change App
Utilize the power of Adrenalized Living all day every day right in your hands. Available on Google Play and App Store.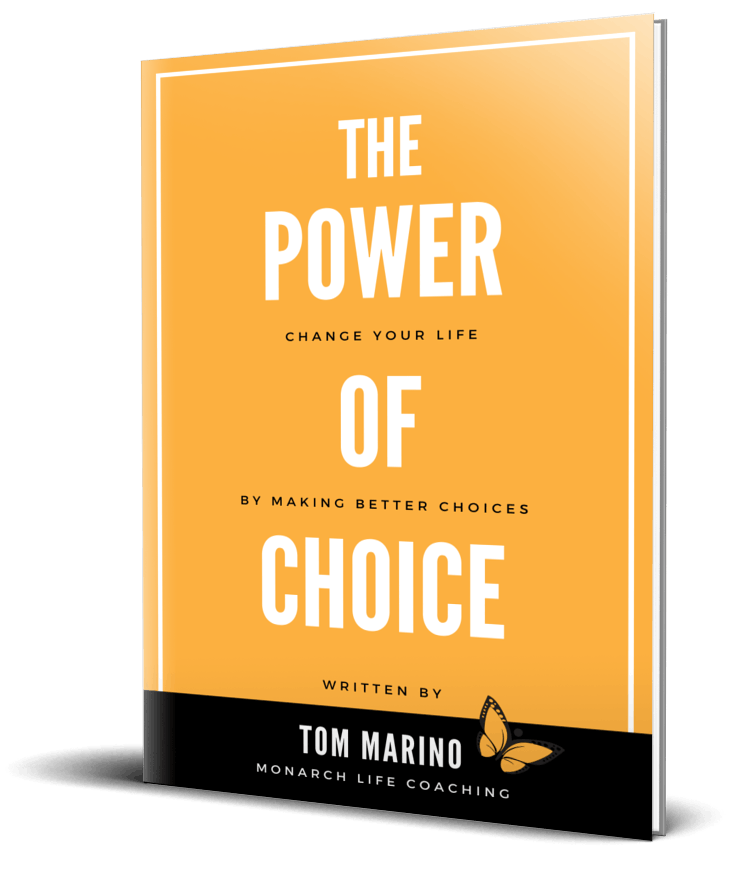 Power of Choice E-book
FREE E-book outlining CHOICE. A simple, outcome-based model for discovering purpose, overcoming obstacles and making better choices.
Interested in Booking Tom Marino For Your Next Speaking Engagement?